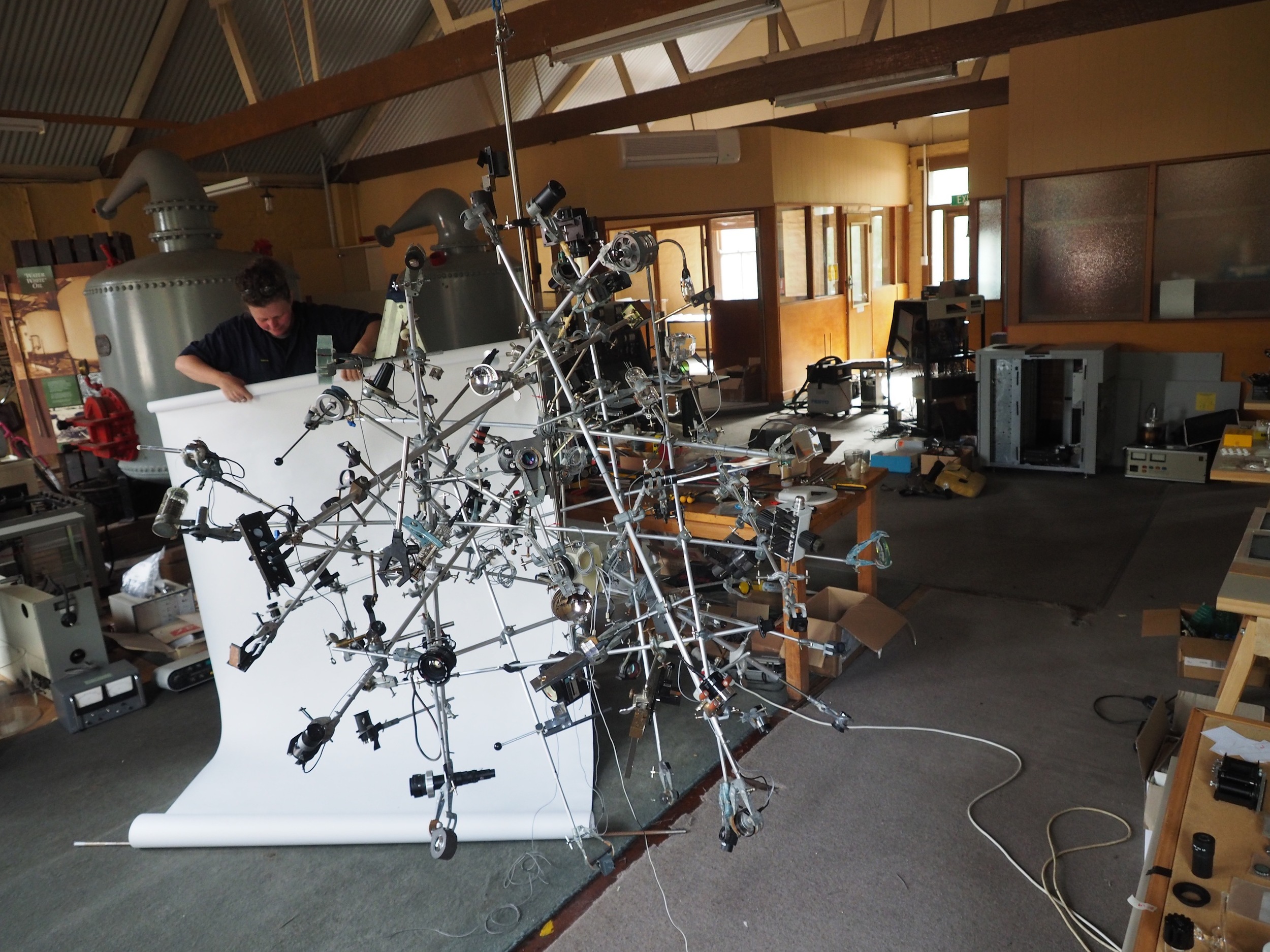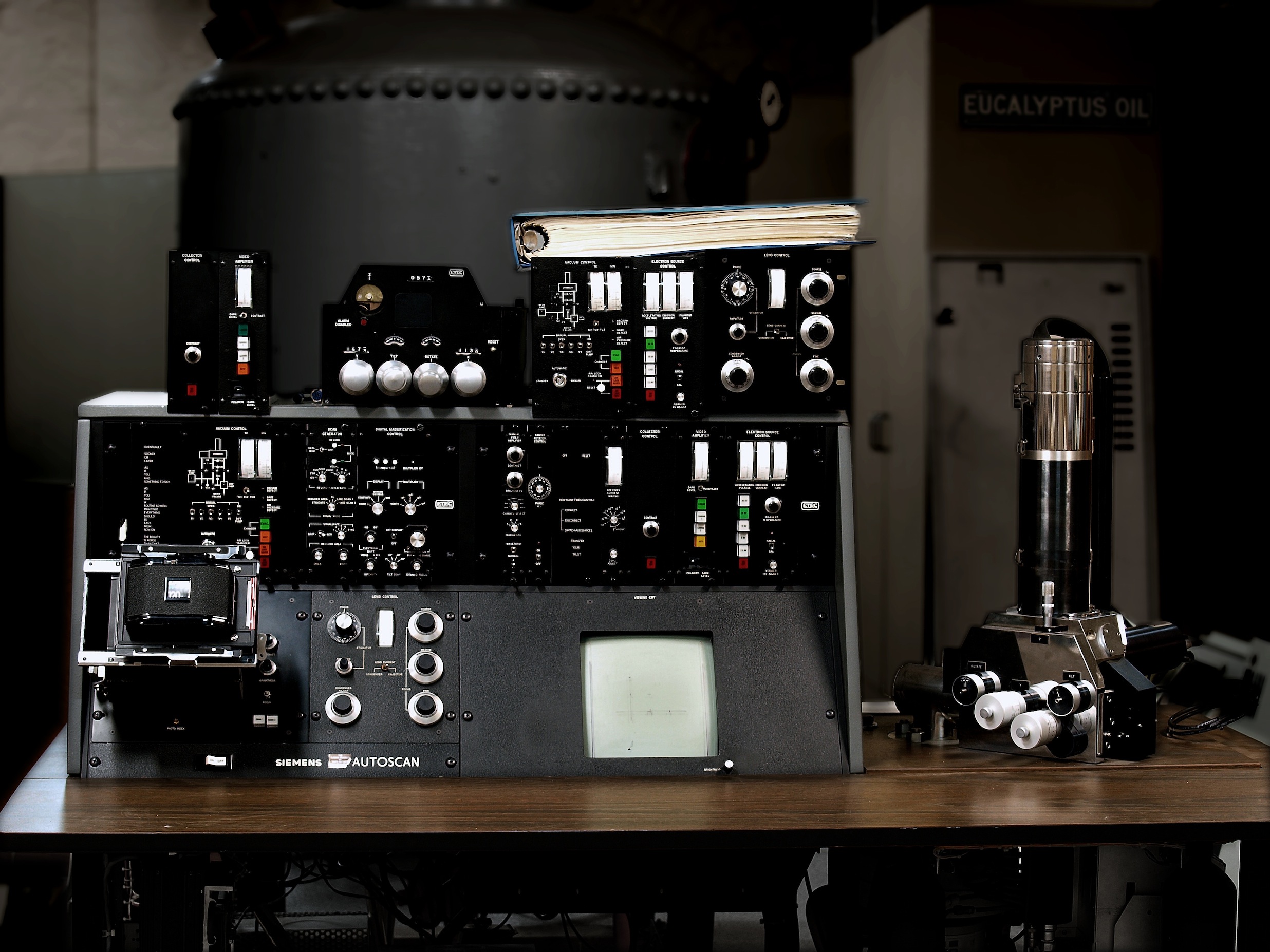 Ian Gibbins retired in 2014 as Professor of Anatomy and an internationally recognised neuroscientist at Flinders University. His poetry and accompanying electronic music have been widely published in print and on-line, having appeared on ABC Radio National, Best Australian Poems 2008, shortlists for major poetry competitions, and installations around Adelaide. He performed at the 2014 Adelaide Fringe Festival and was inaugural Adelaide City Library Poet-in-Residence. His first full poetry collection, Urban Biology, was published in 2012. Ian collaborates with diverse artists including contributions to two Australian Dance Theatre productions, and in 2014, the The Microscope Project, a major art-science exhibition with Catherine Truman, Deb Jones, Angela Valamanesh and Nic Folland. For more information, see www.iangibbins.com.au.
DOB: 1954
Qualifications: BSc(Hons), Melbourne, 1977; PhD, Melbourne, 1981; Fil.dr (hc), Gothenburg, Sweden, 1995.
Current position: Retired.
Previous positions: Professor and Head of Anatomy & Histology, Flinders University, 1993-2014. Lecturer / Senior Lecturer in Anatomy & Histology, Flinders University, 1985-1993.
Competitive research grant funding:
IG had continuous competitive research funding from NHMRC, ARC or the National Heart Foundation or other sources from 1983-2011.
Research activity: Originally trained in zoology at Melbourne University, IG then carried out post-doctoral studies in pharmacology at UCLA and the University of Vermont, USA, before returning to Flinders University as a neuroscientist. He has published over 110 peer reviewed papers and book chapters on the microscopic structure and function of the nerves that control and monitor the activity of the internal organs and skin. This research includes recording the electrical activity of individual nerve cells as they communicate with each other, as well as using sophisticated microscopy techniques to visualise the fine structure and chemical make-up of nerve cells.
His work in this area has been recognised by an Honorary Doctorate from the University of Gothenburg, Sweden, and the Lawrie Austin Lecture of the Australian Neuroscience Society. His publications have received over 4500 citations. His published work and research seminars are well-known for the high quality of his microscopic images, which are often used for journal cover illustrations and promotional material.
Teaching activity: IG had significant teaching and curriculum design responsibilities mainly in the medical and biomedical science courses at Flinders. He also designed and co-ordinated a unique and highly regarded post-graduate program in neuroscience for school teachers. His teaching covered diverse areas of functional anatomy, neuroscience, and embryology. For 10 years he coordinated Years 1&2 of Flinders' 4-year medical program. He has received several commendations for his teaching, including three awards voted by the medical students as best teacher in the program.
He has regularly done classes or special lectures for groups outside the University including high school students, various professional bodies, and the University of the Third Age.
Creative activity: In recent years, IG has developed significant creative output, most notably as a poet, with his first full collection Urban Biology published in 2012 by Wakefield Press with an accompanying CD of spoken word and electronic music. His poems have appeared widely in national literary journals and have been published internationally. He has been a finalist in several national poetry competitions, including Australian Book Review (2008), Max Harris Prize (2009) Page 17 (2008, 2010), and the Newcastle Poetry Prize (2010) and won the Satura Poetry Prize in 2014. His poem Field Guide was selected for the "Best Australian Poems" anthology in 2008. He has been a judge for several national poetry competitions.
His work has been broadcast several times on ABC Radio National, and appeared in installations around Adelaide. He has contributed text for Australian Dance Theatre's Adelaide Festival of Arts productions "Be Your Self" (2010) and "Proximity" (2012) in addition to running workshops for ADT during development of these works.
IG also writes and produces electronic music, which he has performed on radio, in pubs and at poetry readings. In 2013, IG has been a featured poet / musician at every major poetry venue in SA.
Since 2009, IG has collaborated with artist Catherine Truman. Their work on the nature of embodiment in understanding human anatomy has been funded by Flinders University and an ANAT/Synapse residency. The Microscope Project, a new major collaborative art-science project including IG, CT and three other internationally recognised SA artists has been funded by ArtsSA and will be exhibited in August-September 2014.
IG has become well-known nationally for his work bridging anatomy, neuroscience and the creative arts. He has been invited to speak at diverse events and locations including Australian Centre for the Moving Image; the Adelaide Central School of Art; The Art of Good Health and Well Being: 1st International Arts and Health Conference at Port Macquarie (2010); Spectra: Art and Science of Imaging sponsored by CSIRO (Canberra, 2012); Kumuwuki-Regional Arts National Conference (2012); Portrayal and Identity, National Portrait Gallery, Canberra (2013): Driving Forces conference on art-science collaboration, ANU (2014).
Since 2008, IG has been on the Advisory Board for the Adelaide Festival of Ideas and in 2013 joined the program committee for Australian Network for Art & Technology. In 2008, he shared (with Marcello Costa) a National Science Week Award for Unsung Hero of Science Communication.